John Volin
Dr. John Volin is Professor and Department Head in the UConn Department of Natural Resources and the Environment and Director of Environmental Science. He is working with a talented doctoral candidate, Jason Parent, to investigate how remote sensing technologies can be applied to assessing and managing the roadside vegetation. They will introduce you to Light Detection And Ranging (LiDAR) and how this technology can paint a digital 3-d picture of the forest edge, providing utilities and communities with important information about potential risk and work prioritization.
Tom Worthley
As Associate Extension Professor, UConn Extension Forester Tom Worthley is examining the potential for wood product value recovery from roadside forest management. Working with non-traditional harvesting methods and local utilization scenarios, perhaps our roadside forests might also become "working lands," generating local jobs and economic activity. In addition, economic benefits are anticipated with a more resilient power infrastructure and long-range through dramatic reductions in trimming schedules.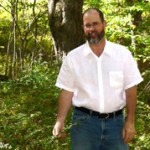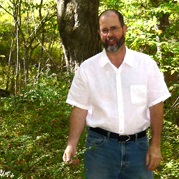 Jeffrey Ward
Dr. Jeffrey Ward, Chief Scientist, Department of Forestry and Horticulture, at the Connecticut Agricultural Experiment Station is currently conducting Stormwise forest roadside vegetation management research and the creation of demonstration areas at locations across the state. Jeff has decades of forestry research experience in Connecticut and offers insight as to how research results can translate to management recommendations.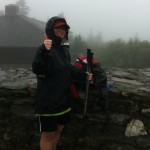 Anita Morzillo
Anita Morzillo is an assistant professor at UConn's Department of Natural Resources of the Environment. Anita specializes in human dimensions of natural resources, a social science focused on understanding why humans make the decisions they do about natural resources, and the characteristics of humans that influence those decisions. She uses this information to learn about how humans interact with their natural world in a landscape context (across geographic space and time). Anita leads social science research for the Stormwise project, the objective of which is to understand public concerns about "barriers" and opportunities for tree and forest management in urban, suburban, and rural communities. Read more about her research: http://www.nrme.uconn.edu/Faculty_and_Staff/Morzillo.php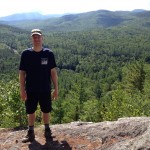 Jason Parent
Jason Parent is an assistant research professor in UConn's Department of Natural Resources and the Environment. He specializes in the application of remote sensing and geospatial technologies to address problems involving natural resources. His current research focuses on 1) mapping tree hazards to utility infrastructure with air- and ground-based laser scanner data, 2) determining environmental conditions that can be used to predict tree failure, and 3) understanding how trees respond to the increased wind exposure that results from vegetation management.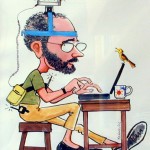 Tom Meyer
Tom Meyer was awarded a Ph.D. from Texas A&M University in College Station, Texas in 1998, where he was a research associate in the Mapping Sciences Laboratory. He now is an associate professor of geodesy in the Department of Natural Resources and the Environment at the University of Connecticut, where he teaches courses in geomatics, GNSS surveying, geodesy, digital terrain modeling, and spatial statistics. Dr. Meyer has published an undergraduate textbook on geodesy, and is on the editorial boards of the Journal of Surveying Engineering and Surveying and Land Information Science. His work with Stormwise combines his background (Master's degree) in Computer Science and geomatics. He is writing algorithms and data structures to detect and extract features, like utility poles and wires, from LiDAR data sets. Read more about Dr. Meyer's work: http://www.nre.uconn.edu/pages/people/bios/meyer.php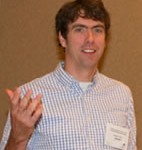 Robert Fahey
Dr. Fahey is interested in understanding linkages between the composition, structure, and functioning of forest ecosystems and designing and testing management strategies focused on manipulating these aspects of forests to increase their resilience to a variety of stressors. He works across the spectrum of anthropogenic impacts in forests from urban to rural, and is particularly interested in adapting ecological and silvicultural knowledge to human-dominated landscapes. He is an Assistant Professor in the Department of Natural Resources and the Environment at the University of Connecticut and received his B.S. in Natural Resources from Cornell University, M.S. in Forest Science from Oregon State University, and Ph.D. in Forest Ecology and Management from the University of Wisconsin-Madison.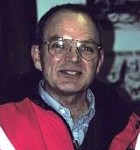 David Miller
David R. Miller is Professor Emeritus, Natural Resources and the Environment, UCONN. His education and 40 year career have been in forest and agriculture meteorology, hydrology and climatology. He is an expert in the physics of wind-in-trees. He is advising and helping the field researchers to insure scientific rigor and the practical application of their work in Stormwise.
Nancy Marek
Nancy Marek is an Extension Forester who specializes in private lands management providing education to landowners and land managers on such topics as forest and wildlife management and forest ecology. She is working on developing a program connecting small wood markets with local artisans. She currently manages the UConn Forest Crew on Stormwise research demonstration sites, the Stormwise and UConn Forestry web pages and multiple social media accounts.
Danielle Kloster
Danielle Kloster's research interests lie in the human dimensions of forest management. She is specifically interested in the role values and attitudes play in determining how people want forests managed. As part of the Stormwise team, her dissertation research focuses on societal perceptions of roadside forests and roadside tree and forest management. Roadside forest trees provide aesthetic and environmental benefits, but can also threaten power infrastructure. She is exploring the value trade-offs that people must make between preserving forests and having reliable power supply, as well as where mismatches might occur between the biophysical management needs and social acceptability of that management. Read more about Danielle: http://anitamorzillo.weebly.com/people.html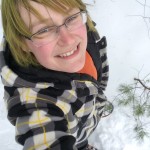 Amanda Bunce
Amanda Bunce, master's student at the College of Agriculture, Health, and Natural Resources, is a naturalist, artist, sometime-lumberjack, avid hiker and native New Englander. She is putting her varied background to use in the multidisciplinary project that is Stormwise. Her work on a biomechanics study involves looking for structural parameters of trees and the forest canopy that drive the dynamic responses and movement of the trees to wind exposure, with the hope that through active forest management we can grow storm-damage resistant trees along our scenic green roadsides. Her study sites include three locations across the state: Storrs, Orange and Torrington.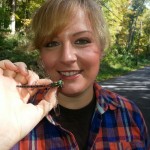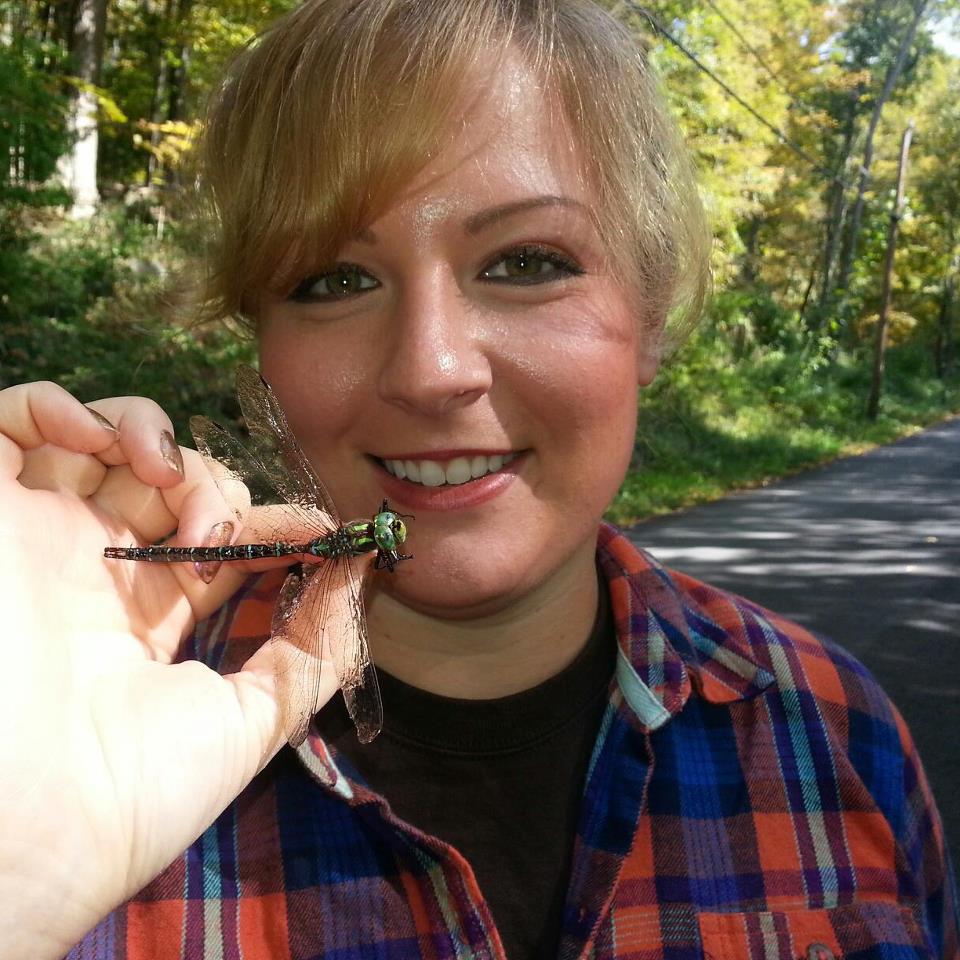 Frances Champagne
Frances Champagne, master's student at the College of Agriculture, Health, and Natural Resources, has a broad-based background in forest resources and horticulture, as well as an interest in forest entomology. Her interests focus on local forest resources, including wood products. She hopes to see an increase in Connecticut forest product production through appropriate management practices, including harvesting of roadside trees to be milled into lumber, and the planting of appropriate tree species along roadsides and near utility lines throughout the state.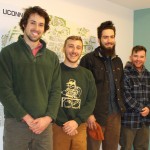 UConn Forest Crew
The UConn Forest crew is responsible for the majority of the harvesting, logging and milling operations for the Stormwise research demonstration sites. This highly skilled and talented group of six undergraduate students, from the College of Agriculture, Health, and Natural Resources, gains valuable on-the-job training about sustainable forestry practices, land cover types, forest inventory and woody plant identification. They also maintain a vibrant firewood delivery business across eastern CT.
Absent crew members from the photo: Sofia Mancini and Nick Vertefeuille