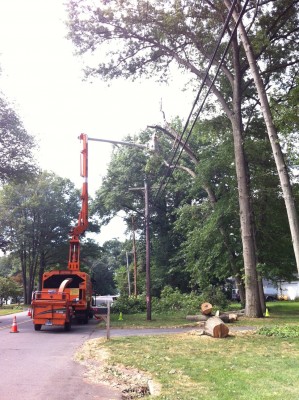 From a social and cultural perspective, trees are an important part of the New England landscape.  Trees provide many benefits to people such as shade, privacy, aesthetics, improvements to air and water quality, backdrops for recreation, and habitat for wildlife.  Therefore, social science is an important tool for integrating the aspects of roadside tree and forest management that are important to people while also managing trees for public safety and electric power reliability.  As part of the Stormwise project, social science is helping us understand public concerns about ("barriers") and opportunities for roadside tree and forest management in urban, suburban, and rural communities across Connecticut. 
Maintenance and removal of individual trees might be very noticeable in urban areas where trees are relatively few, but less noticeable in rural areas where trees are more plentiful.  To account for such contrasts, we are learning about how public acceptability of different tree management strategies might vary based on where people are geographically within the Connecticut landscape.  In addition, we are exploring opportunities for tree-replanting programs based on wood reuse and cooperation between utility companies, towns, and local production facilities.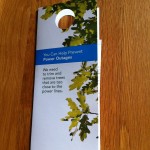 These programs would promote a "right tree, right place" approach to ensure that new trees do not pose a future threat to power lines.  Implementation of tree and forest programs such as these examples requires cooperation among many decision-makers, planning organizations, and the public.  This research creates opportunities for dialogue and collaboration to ensure the long-term success of efforts to improve energy reliability and maintain trees and forests in ways that are important to people.